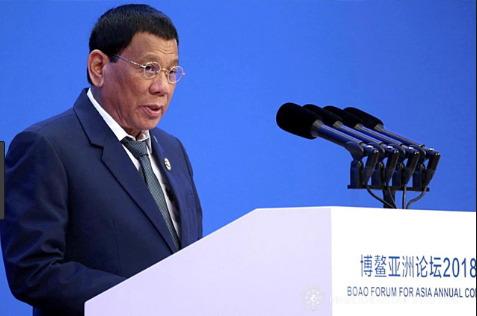 President Rodrigo Roa Duterte, in his speech during the opening ceremony of Boao Forum for Asia (BFA) Annual Conference 2018 at the BFA International Convention Center in Boao, People's Republic of China on April 10, 2018
Manila, Philippines – Amid the criticisms and ouster plot, President Rodrigo Duterte, has made an impact not just in the Philippines but also across Asia for the past two years since he assumed the position.
From a Manila Times and KAMI article, it was reported that there were five significant contributions of the president in terms of geopolitics and law enforcement in Asia.
Strengthened ties between Philippines and Japan – Prime Minister Shinzo Abe visited Manila and Davao in 2017. He is also the first head of government to visit the county under President Duterte.
Furthermore, Japan has rendered both economic and military help to the Philippines. The Japanese also donated marine surveillance aircraft and patrol boats.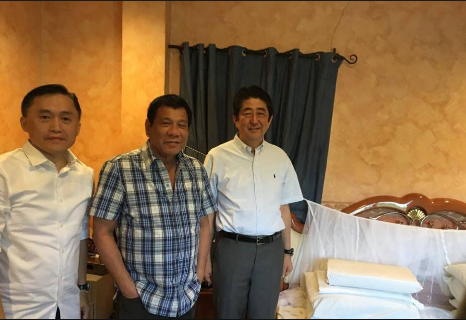 President Rodrigo Duterte shows Japanese Prime Minister Shinzo Abe his bed in Davao City / photo from SAP Bong Go
2. Russia and the Philippines relationship – The country has strengthened maritime ties with Russia. Thousands of assault rifles and helmets were among the military gear Russia donated to the Philippines under Duterte administration. *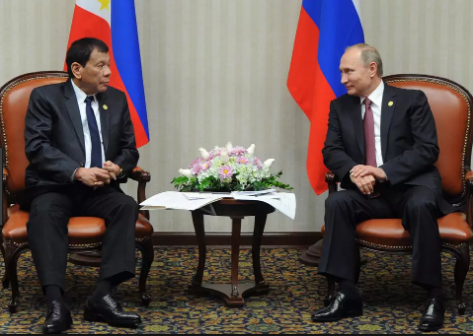 Russian President Vladimir Putin (R) meets with his Philippines' counterpart Rodrigo Duterte / photo from Google
3. Anti-terrorism cooperation – After the Marawi City siege, many countries like China, Indonesia, Malaysia, and Singapore has strengthened their anti-terrorism cooperation with Philippines. President Duterte has also declared martial law in Mindanao to uphold peace and order.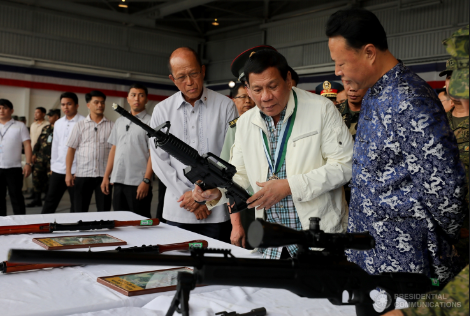 President Duterte personally receives new guns from China / photo from 21st Century Asian Arms Race
4. Anti-narcotics campaign – The president has been known for his anti-narcotics war which also inspired other countries like Indonesia and Bangladesh to strengthen their own.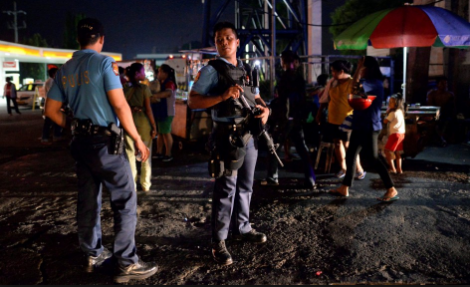 Police officers stand guard near the crime scene where a suspected drug addict was shot / photo from Asia Times
5. Protection for Overseas Filipino Workers (OFW) – Middle East countries like Kuwait have implemented policies granting the request of President Duterte to prioritize the condition and welfare of the OFWs.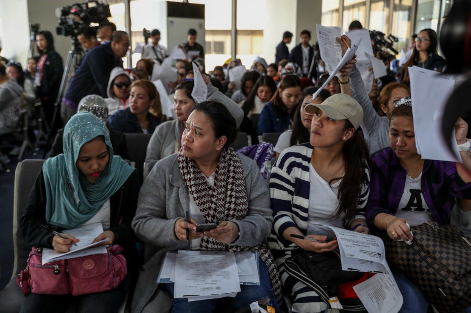 Overseas Filipino Workers (OFWs) from Kuwait / photo from ABS CBN